hi there me name is andrew call m6zab

i got m6 call sign in september last year been on cb since 1980s thought it was about time to get me bum on ham side after working now sat idle at home so spend time on 2 meters and 70cm i allso go on 10 meters when i get chance , ive not got a hf set yet but working on that .

iam married 27 years with 2 kids grown up and fled the nest got 3 grandkids iam a member of maltby radio ham club very freindly guys , just hopeing to get on hf side next hope to hear some of you guys on

cheers andy m6zab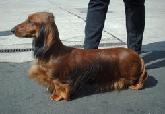 Well done on the callsign & welcome to the forum.
10 meters can be problematic, as it attracts too many pirate operators. For example I regularly hear music being broadcast on the FM section of the band. BUT, on the other hand using very low power & the repeaters it is more than possible to work a big chunk of the world on FM using 10 meters. Earlier in the summer I was working a Scottish amateur via an American repeater & the Swiss, Austrian & Swedish repeaters are workable from my location on 10 watts mobile as soon as even a small lift occurs, this DX capability during lifts is al;so why pirates are such a problem on it. A VERY good band if you want to work long distances on low power is 6 meters. But you will need to be patient & wait for good conditions on it. I have worked Poland on 2.5 watts & had a decent QSO with a mobile station running 1 watt.

---
Permissions in this forum:
You
cannot
reply to topics in this forum