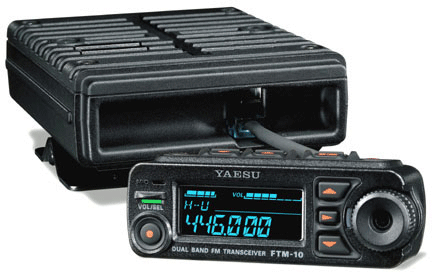 Has anyone used one? This radio has the option to use it with a bluetooth headset. Is it any good? It's very costly with all the extras but a very durable radio.
_________________
iPhone 5s - iPad 3
QSOUK - Founding member and moderator
dmrk@me.com

2W0PWR

Admin





Call Sign

: 2W0PWR


Other Call Signs

: MW3VSG, M3VSG


Locator

: IO83KD


DXCC Entity

: Wales


VHF / UHF Rig

: Yaesu FT-7900 Motorola DM4600 DMR


HandHeld

: Wouxun / Motorola DP-3400


Preferred Bands

: 80 / 20 / VHF / UHF / D-Star / DMR


Special Event Calls

: GB2RFS


Location

: North Wales


Registration date

: 2007-10-03


Number of posts

: 1225


Points

: 741


Reputation

: 57



Had one and freebanded it, nice as it has the 6.25 step but sold it as it seemed not to be (for me) as good as the past stuff that they had released. Mine was revision 1 software and now is different types so guess they are a lot better
_________________
Comms from Europe
: Radio User UK
Contributor
:
www.on-radio.de
PDF Magazine NOW AVAILABLE...........
Contributor
: Swiat Radio Poland
Member of the European CB FederationKnown to friends as the Wizard.

simon007

Admin





Location

: Home


Registration date

: 2007-10-04


Number of posts

: 1612


Points

: 820


Reputation

: 121



I have one it the car. The Bluetooth option works really well. If you buy the optional board for the Bluetooth you can fit it in the head of the unit or in the main unit. It's a great option to have both as you may fit the base of the radio away which would mean you will have a weak signal for it to work.
The radio does not come with a normal mic as the face of the radio has a built in ptt and mic. I have not used this option as I always use the handsfree kit.
I have not had any connection issues with pairing the radio and Bluetooth since I had it so am really pleased.
The face of the radio comes with a mini speaker an a main one on the back of it. You can turn them either on F (Front) R (Rear) or both. You also have the ability to turn them both off if your using the optional Bluetooth kit so you don't hear the echo from the slight delay using Bluetooth.
Can highly recommend the radio and would be great if you had the VX-8R so you could use the same headset.
Good Points


Bluetooth

Separation Kit inc

Nice display

Bad Points


No Std mic inc

Single band receive

Menu not the most simple

_________________
iPhone 5s - iPad 3
QSOUK - Founding member and moderator
dmrk@me.com

2W0PWR

Admin





Call Sign

: 2W0PWR


Other Call Signs

: MW3VSG, M3VSG


Locator

: IO83KD


DXCC Entity

: Wales


VHF / UHF Rig

: Yaesu FT-7900 Motorola DM4600 DMR


HandHeld

: Wouxun / Motorola DP-3400


Preferred Bands

: 80 / 20 / VHF / UHF / D-Star / DMR


Special Event Calls

: GB2RFS


Location

: North Wales


Registration date

: 2007-10-03


Number of posts

: 1225


Points

: 741


Reputation

: 57




---
Permissions in this forum:
You
cannot
reply to topics in this forum